Back in the days…
Back in 2007, having a "real" person in video to welcome you on the web was a big trend in interactive agencies (at least here in France). Now that i'm not part of the company anymore, i can say it loud: i hate them!! And of course, websites & banners weren't enough, "we want them live in newsletters too!".
Bad news for my marketing colleague, Microsoft released Outlook 2007. Why this is a bad news? It introduced one of the stupidest technical choice i've ever seen: it's now using Word as its HTML rendering engine (and it's still the case in Outlook 2010).
Here is a explicit example: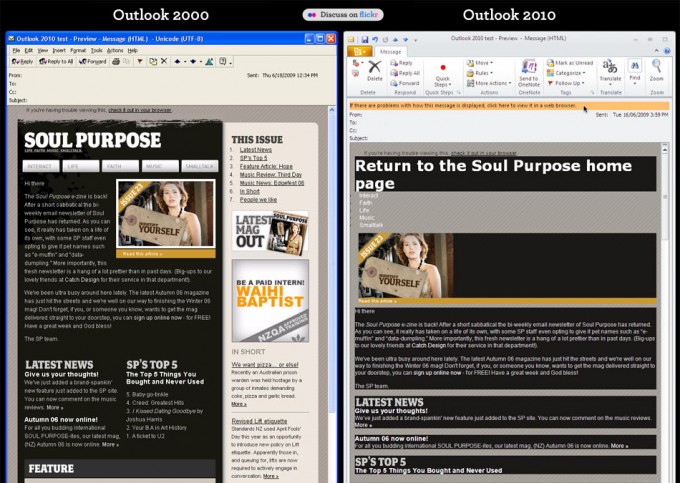 source: email-standards.org
Why did they do that? Well, two simple reasons. First, IE rendering engine, in a browser or as part of a mail client, is the biggest security hole of your computer (that's no big news). Second and not least, some Microsoft customers use Word to create their newsletters (i know…) and use its internal interaction with Excel to publish & send their campaign. Of course, no big news here neither: Word HTML export tool sucks and manage to generate one of the crappiest code of the entire world.