A good friend of mine working in a social media agency asked me this question (or this free technical consult for christmas – you choose):
"Is that possible to create a QRCode which autofills a Facebook wall post so user only has to press 'post to profile' button to share?"

Short answer: no.
Long answer: yes, you can link it to the Facebook sharer, but since July 1st, 2011 you can't autofill the user message itself.
Pro: it's dead simple & compatible with all mobile devices that have a web browser.
Just link your QRCode to https://m.facebook.com/sharer.php?u=link_to_a_url. Best option is even to use URL shorterer services like bit.ly or goo.gl (i like bit.ly more since Google is not reliable as it used to be, closing lots/most of its free services). Those services tracks how many scan you had, and shorten its url, which simplify the qrcode.
Example: https://www.facebook.com/sharer/sharer.php?src=bm&v=4&i=1386882914&u=http%3A%2F%2Fwww.remi-grumeau.com%2F&t=Remi+Grumeau, is shorten as https://bitly.com/18F5TVz which produce the following code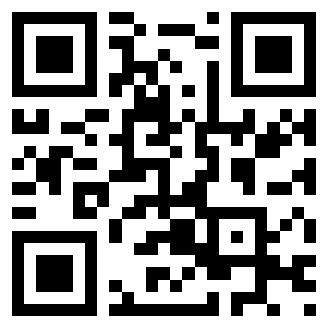 https://qrcode.kaywa.com generates nice QRCodes for free!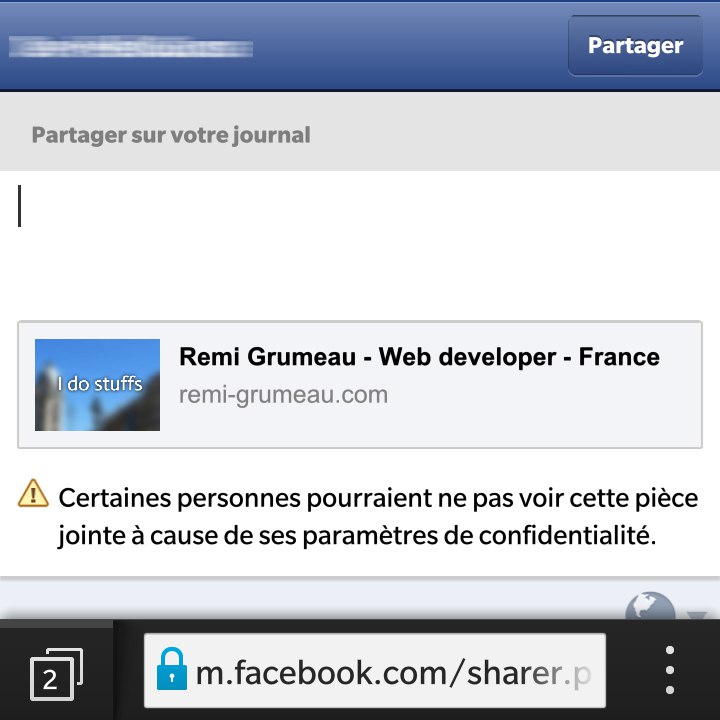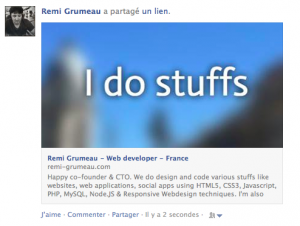 Facebook wall post result
Note that user has to be logged in to Facebook.com on its mobile web browser, or will be prompted to login.
"Too bad, people use the Facebook app!" – Well, even Facebook is not agree…
"We see more people accessing Facebook on the mobile web than from our top native apps combined, so we know the mobile web is important for reach" – Douglas Purdy, Director of Developer Relations at Facebook.
If you really want to have a custom webpage to share this link, you can also create a Facebook application as a mobile website. Pro is full customization & mobile experience adaptation, with con the fact user will have to accept "publish_stream" app permission to do so. Could be cool too if you want to go further a simple "share on wall" experience, but that's not the point here.
And if you really want the native app to open, it's a bit hacky yet possible… but this next chapter has a "toll" 😉